Hi all! New to the site and need some help sexing my frontosa.
I was told this one was a male>>>
This one (timid from being chewed on by frontosa below) female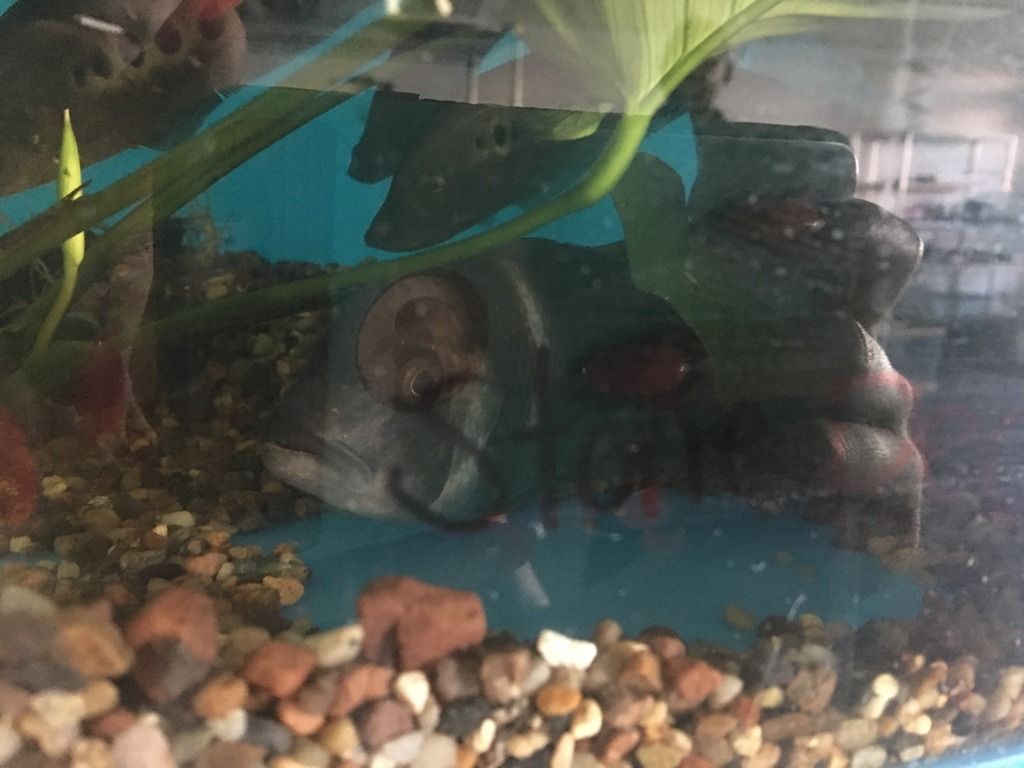 This girl/guy was originally believed to be a male because she was so aggressive, killed almost everything that she was ever put in with, except the male and the female. The fact that the female was chewed up pet store thought it was a female instead!
They're being boarded at a local pet shop until their tanks are ready at my new place.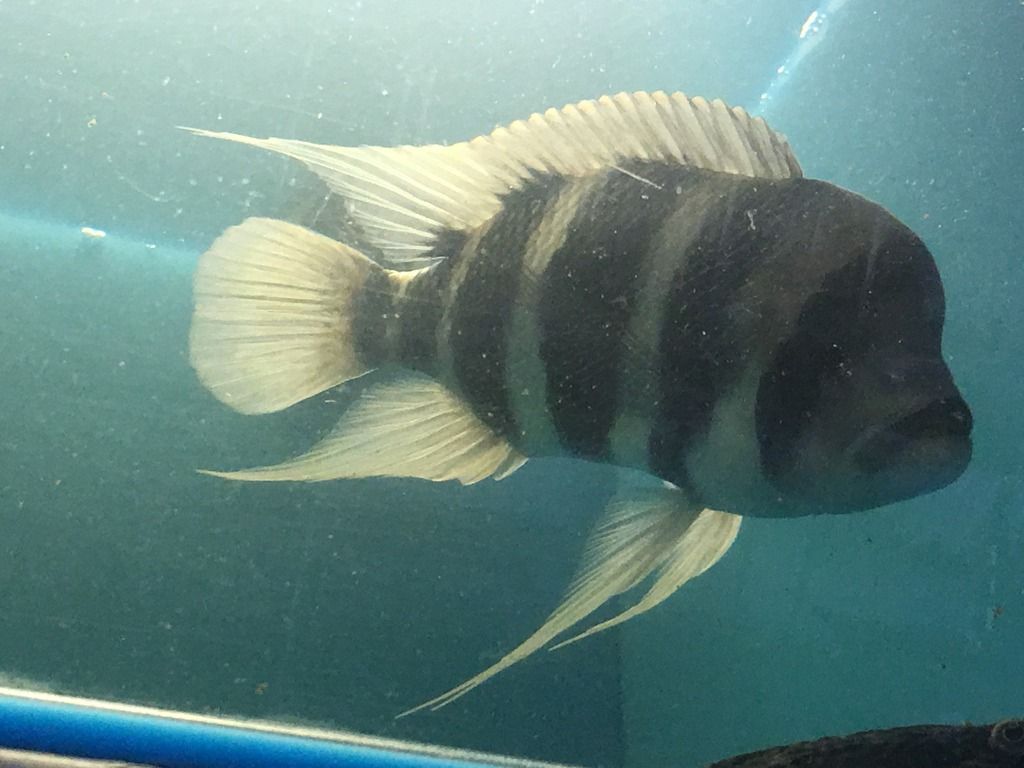 HELP! I would like to know what I should pair her with, I would hate to put the wrong fish in the tank!
Here's another one of him/her...