SUMMER SPECIAL:
Purchase six F1 Altolamprologus compressiceps Muzi gold head (approx.: 1.25" to 1.50") for $90.00 and get an additional four more at no extra charge! That's 10 Muzis for $90! That should help offset the FedEx shipping costs???
South Bend, IN Shipping or Pick up. Shipping is next day via FedEx Priority Overnight (quote available upon request). I custom make my own shipping boxes to help minimize shipping costs. You pay actual shipping costs + $8 (to help cover miscellaneous costs: cardboard boxes, Styrofoam, oxygen, heat packs, bags, & PayPal fee).
Live arrival guarantee: In the event of a DOA fish, please send me a digital image (within three hours of delivery of the shipment) of the DOA fish in the unopened bag. Credit will be the price of the DOA fish.
Pictures are of the two wild males that spawned all of the fry that are for sale. Is there another wild male gold head, in the hobby today, that is equal to the male in the first two images???
Send me a PM if interested. Thank you, Russ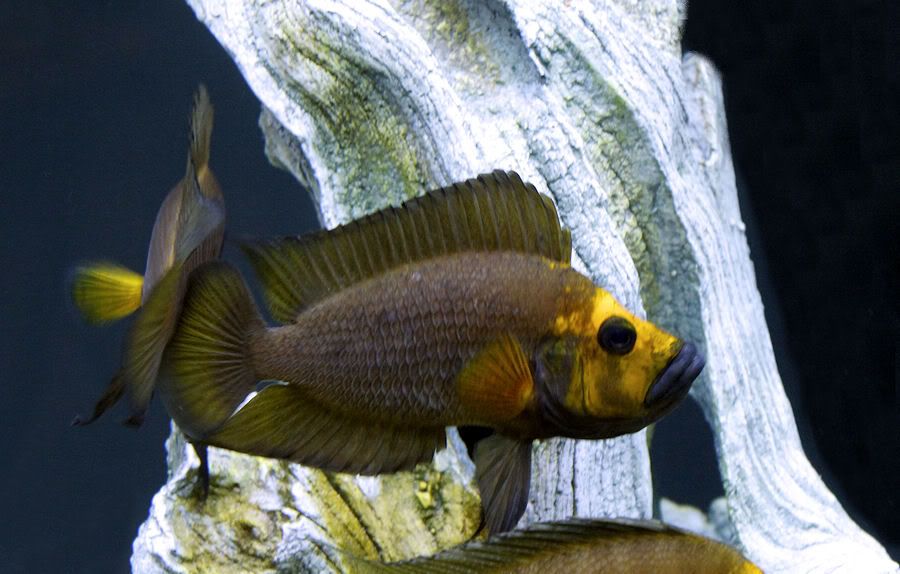 This bloke isn't so bad either