Just an update on the Altolamprologus compressiceps (Muzi gold head) factory. I kept a group of F1 fry from my very first spawn and have been growing them out to, eventually, be put in my frontosa tank. I have them in a 72 gallon bow front right now and the biggest one have got to be close to 2" now.
Gold head comps are one of the hardest cichlids to photograph for me. The reason I say that is, it is so difficult to get the warmth of their color to show up in pictures. When I got my wild group, that frustrated me and I took it as a challenge to be able to capture them the way I actually see them. It took some time but I felt I accomplished that with the parents. I am now experiencing the same issue with the their fry.
I plan to photogrpah this group for a couple weeks, getting them used to the camera and all so I can get some good poses. In any event, here are a couple images that I liked....
This one and a few others seem to have the trait that I liked so much on one of the males that produced half of my fry.
Here's the wild dad when I first got him. He kinda had lighter bars and a glow to him which eventually turned really dark contrasted against that gold head. I love that. It will take a while for them to grow up and color out, but they have early signs that they may turn out like their dad. Here are a few pics of the wild dad throughout the years from when I first got him to recently.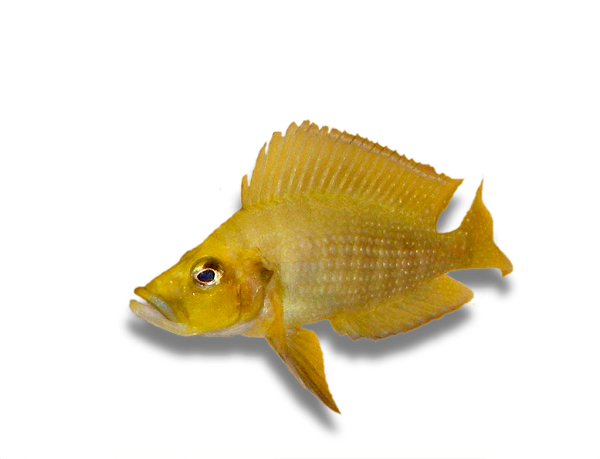 It wasn't until about 4 to 4.5" that he really got dark
Here's the latest batch of F1 Muzi fry mixed in with some calvus fry.
Hope you enjoyed